Book tells story of Psychological Field Station
Award-winning author and journalist Ariel Sabar, Washington, D.C., has just published a Kindle single e-book, "The Outsider: The Life and Times of Roger Barker."
Barker was a University of Kansas professor who ran the Midwest Psychological Field Station in Oskaloosa from the late 1940s to the early 1970s. Barker and his wife, Louise, now lie buried in the town cemetery.
The following news release accompanied the release of the book:
Roger Garlock Barker was one of the most extraordinary — and least known — figures in the history of psychology. Just months after becoming chair of the psychology department at the University of Kansas in the late 1940s, Barker decamped with his family to the tiny town of Oskaloosa, population 725. It wasn't escape Barker was after, but revelation. What Jane Goodall would do with chimpanzees in Tanzania, Barker wanted to do with his own species — homo sapiens — in its natural habitat. He hoped to understand nothing less than the "naturally occurring behavior" of "free-ranging persons."
Barker stayed in Oskaloosa not for a one-off round of observations, but for a lifetime. He and his wife, Louise, joined its churches and social clubs. He sent his children to its schools. And for 25 years, Barker, his colleagues and even Louise and the three kids gathered meticulous data on the ebb and flow of everyday life in what he believed was a quintessential Midwestern town. He locked up his findings in the vault of an old bank building on the town square, in a rickety suite of offices that would rise to international renown as the "Midwest Psychological Field Station."
The iconoclastic Barker saw his work as revolutionary, and by the early 1960s, establishment figures in psychology could no longer ignore his prodigious and painstaking output. Barker won hundreds of thousands of dollars in grant money and was decorated with the same prestigious awards given over the years to better-known luminaries like B.F. Skinner, Jean Piaget and Noam Chomsky. Margaret Mead visited Barker's field station, as did Washington officials, foundation presidents, and scholars from universities as far afield as Norway and Australia.
But the shining new path Barker had illuminated for psychology faded suddenly into oblivion, the victim of forces Barker felt powerless to control.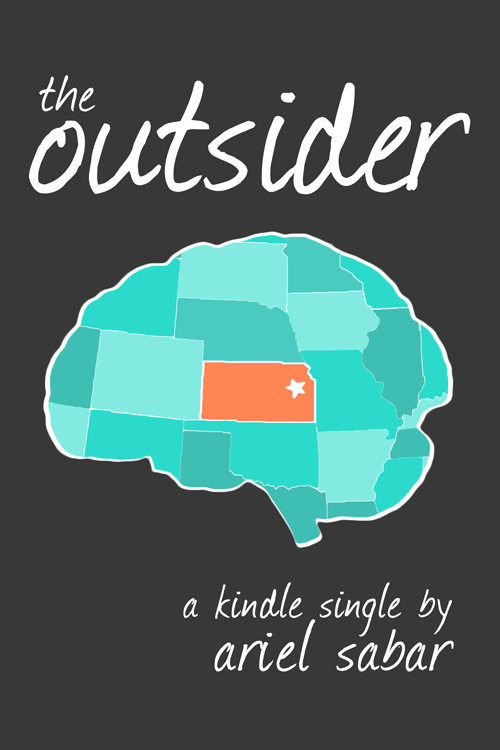 In "The Outsider," journalist and author Ariel Sabar tells a cinematic story of Barker's improbable rise and fall. The page-turning narrative takes readers on a journey into the life and times of one of psychology's most original thinkers, raising fascinating questions about what separates the Darwins and Freuds of science from the sometimes just-as-brilliant also-rans.
Sabar is the author of "My Father's Paradise: A Son's Search for his Family's Past," which won the National Book Critics Circle Award for Autobiography, and "Heart of the City: Nine Stories of Love and Serendipity on the Streets of New York." He is a contributor to Smithsonian Magazine whose writing has also appeared in Harper's, The New York Times, The Boston Globe, and The Washington Post.
A graduate of Brown University and an award-winning former staff writer for The Providence Journal, The Baltimore Sun, and Christian Science Monitor, Sabar has taught creative writing at The George Washington University and lectured on the crafts of journalism and memoir at Brown, Johns Hopkins, and Georgetown.
In a note to the Independent, the author said, "I had the pleasure of visiting Oskaloosa back in December 2010 for a story about Barker I wrote for the May 2013 issue of Harper's Magazine. This e-book is a significant expansion of that piece that focuses as much on Barker's remarkable life in Oskaloosa as it does his work.
"You'll see many more quotes from his family, colleagues and others. There's also some really interesting, colorful material I turned up about Barker and his colleague Prof. Herbert Wright's first round of meetings in the late 1940s with Oskaloosa's leading citizens, including State Senator Swoyer, Schools Superintendent Moore, the Methodist Rev. Hughes, and the Independent's then-editor John Roberts."
Short URL: http://www.jeffcountynews.com/?p=14864
Posted by
Davis Publications
on Feb 3 2014. Filed under
County News
,
Featured
. You can follow any responses to this entry through the
RSS 2.0
. Both comments and pings are currently closed.