Fenceline: May 31, 2012
by Jody G. Holthaus
Meadowlark Extension Agent
Livestock & Natural Resources
Drought strategies: It's overcast, the radar shows a few blips of green lines coming our way! I'm hoping writing this column will make it rain. The drought continues. I wish I could make it rain, but none of us can. The only thing we can do is have a backup plan for dealing with drought on rangeland.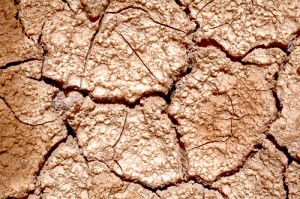 An absolute necessity is aiming for a livestock forage balance. Balance your forage availability with livestock forage demand. With short hay supplies and short grass in the pastures, animal numbers will need to be reduced. Consider culling early and cull heavy. If you are running pairs and stockers, the stockers are quickly disposable and can help with the forage balance. Get rid of old bulls at the end of the breeding season.
Preg check early. Open and late calving cows impact the bottom-line. Get your vet on the phone and schedule your preg checking, ultrasound date. Another thought to consider is weaning early. By removing calves a month earlier than your "normal" might mean the cows get two to three weeks more grazing.
This is a short term fix, but may give a few weeks cushion before you have to take the next step. Supplemental forage- this may or may not be available. Trucking the herd to a part of the state that has received rain is an option, though pretty rare to find those conditions at this stage of the game. If you have extra hay, supplement, although this is really going to add cost.
Rotational grazing may help you out. The part that really makes this work is the rest period. Usually the rest period is 30 days. With the grass growing slower, the cattle will be moved through the rotation slower. Keep track of the days of grazing and never forget the livestock forage balance.
I'm not usually superstitious, but I think I'll wash my car, water my garden and leave the windows open. Will that make it rain?
Short URL: http://www.jeffcountynews.com/?p=13020
Posted by
Davis Publications
on Jun 6 2012. Filed under
Columns
,
Fenceline
. You can follow any responses to this entry through the
RSS 2.0
. Both comments and pings are currently closed.