Kansas Highway Patrol hiring new recruits
The Kansas Highway Patrol will be hiring a new class of recruit troopers who begin their careers in January.This will be the 52nd KHP recruit class, and marks the patrol's effort to increase manpower on the highways in Kansas, as well as provide assistance to some local agencies who rely on the patrol's assistance.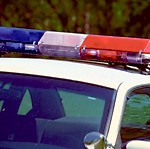 Applications are being accepted now through June 29. Applicants will go through an extensive hiring process, which will include a written examination, physical agility test, polygraph exam, background investigation, interview, physical examination, and psychiatric test.
Upon successful completion of these steps, final offers of employment will be made. The recruits will report to the training academy Jan. 3 to begin 22 weeks of training. The hiring process has been condensed to a more timely process for applicants. Applicants will go through a six month hiring process, rather than the yearlong process that was in place previously.
With retirements, promotions, and short-staffing in many areas of the state, these new troopers will come at a welcome time. Hiring additional troopers will not only enhance its ability to assist other agencies, but provide much needed law enforcement coverage throughout the state.
To apply, submit a tax clearance certificate by accessing the Department of Revenue website ksrevenue.org/taxclearance.html, along with an employment application at jobs.ks.gov.
To mail an application and tax clearance materials, they must be postmarked no later than June 29 to: Janice Kelly, c/o KHP Recruiting, 122 SW 7th Street, Topeka, 66603 (785-296-8091).
Short URL: http://www.jeffcountynews.com/?p=12899
Posted by
Davis Publications
on May 27 2012. Filed under
County News
. You can follow any responses to this entry through the
RSS 2.0
. Both comments and pings are currently closed.