Diabetes coalition formed; meeting planned for June 20
by Beth Brown, RN, Administrator
Jefferson Co. Health Department
Diabetes is a metabolic disease which causes a person to have elevated blood sugar, either because the body does not produce enough insulin, or because cells do not respond to the insulin that is produced.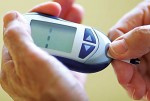 According to CDC, in 2008 Kansas reported over 150,000 people within the state were diagnosed as having a type of diabetes. In addition, it was estimated that 65,000 people living within the state had diabetes, and were unaware that they were living with the disease and were not receiving treatment.
In 2007, Kansas Department of Health and Environment reported that over 8 percent of Jefferson County residents have been diagnosed with diabetes.
Living with uncontrolled or undiagnosed diabetes can have a number of health effects on an individual. According to KDHE, diabetes is one of the largest contributors in Kansas to disability and death. Many organs are irreversibly damaged when diabetes goes uncontrolled. That damage could include kidney failure, heart disease, eye problems, blindness, problems with lower extremities, amputations and problems within the nervous system.
Diabetes has no prejudice; it affects the young and old, the wealthy and the poor. Many risk factors are modifiable, however some are not. Out of concern for the rising numbers of reported diabetes cases within Jefferson County, a coalition was formed to help support those residents diagnosed with diabetes, their families and those individuals at risk for developing diabetes.
The Jefferson County Diabetes Coalition was formed this year by a group of concerned residents. The coalition would like to accomplish two goals: 1) to educate residents of Jefferson County with diabetes on how to enhance their self-management skills thus reducing further complications and; 2) to educate residents who are interested in learning about Type II diabetes through prevention awareness programs.
The coalition sponsors the diabetic support group. This group provides support and education to anyone affected by diabetes.
The next support group meeting will be held at 7 p.m. June 20 at the Jefferson County Health Department.
The meeting will feature guest speakers Pat Hohman, certified diabetes educator, and Nancy Donahey, dietitian specializing in diabetes.
For more information, call 913-796-6116.
Short URL: http://www.jeffcountynews.com/?p=8806
Posted by
Davis Publications
on Jun 11 2011. Filed under
County News
. You can follow any responses to this entry through the
RSS 2.0
. Both comments and pings are currently closed.